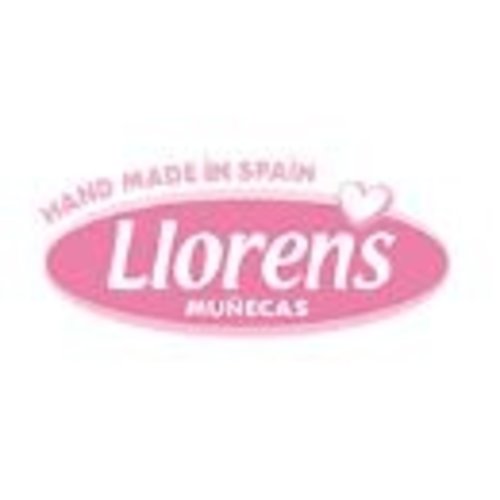 Welcome to the exciting world of Llorens, the leading Spanish brand renowned for its high-quality dolls and plush toys. With a history spanning over 25 years, Llorens has established itself as a trusted name in the world of toys and is dedicated to providing children with the very best in playtime companions.
At Llorens, we understand the importance of imagination and creativity in a child's development, and we strive to create toys that inspire and engage young minds. Our dolls and plush toys are designed with meticulous attention to detail, ensuring that each one is unique and full of personality.
From our charming baby dolls to our adorable animal plush toys, we offer a wide range of products to suit every child's individual tastes and preferences. Whether you're looking for a special gift for a newborn or a beloved companion for your little one, Llorens has something for everyone.
Our commitment to quality is evident in every aspect of our products, from the materials we use to the craftsmanship that goes into each doll and toy. We take great care in selecting the finest fabrics, ensuring that our toys are soft and safe for even the youngest children.
At Llorens, we believe in creating toys that promote learning and development in children. Our dolls and plush toys encourage creativity, socialization, and imaginative play, helping children to build confidence and self-esteem as they explore the world around them.
In addition to our commitment to quality and innovation, we are also dedicated to social and environmental responsibility. We strive to minimize our impact on the environment by using sustainable materials and minimizing waste in our production processes. We also support various social initiatives that promote education and well-being for children in need.
In conclusion, Llorens is more than just a toy brand - it's a reflection of our passion for creating safe, high-quality toys that spark the imagination and inspire creativity in children. With our commitment to quality, innovation, and social responsibility, we are proud to be a trusted name in the world of toys, loved by parents and children alike. Thank you for choosing Llorens - we look forward to being a part of your child's playtime adventures.